Supergirl and Wonder Woman met up in Portugal (with the speed they go at they likely beat our photographer Mike there!) to settle a little dispute, in our first ever girl-girl heroine vs. heroine showdown! Wonder Woman doesn't trust this new caped girl they call the Maid of Might, in fact they don't trust each other, so fight it out in a strength showdown!
No cliched chloroform here! Not even Kryptonite! Wonder Woman tried using her weapons, but Mike showed up and told her off! "Pure strength only, my fair Amazonian warrior princess!", he said! We all know from the comics that Wonder Woman is stronger than Ms. Zor-El, but who truly wins in this fight? Is there only one winner?
Portugal was such a gorgeous location for this shoot! Nice weather, beautiful views (not just the heroines!) and that inviting blue pool!
Lucky Mike gets some awesome working holidays, with some awesomely beautiful ladies! This set is being released as soon as I get post production done. I still haven't recieved the raw video from Mike yet, so both BTS and VoP (Video of Photoshoot) videos still need to be done, but the photoset is almost finished.
I think Louise looks awesome in this Supergirl battlesuit. She was beautiful in the shop bought CW one but it was nowhere near as flattering and form fitting as this Matrix one, check her out looking pure badass: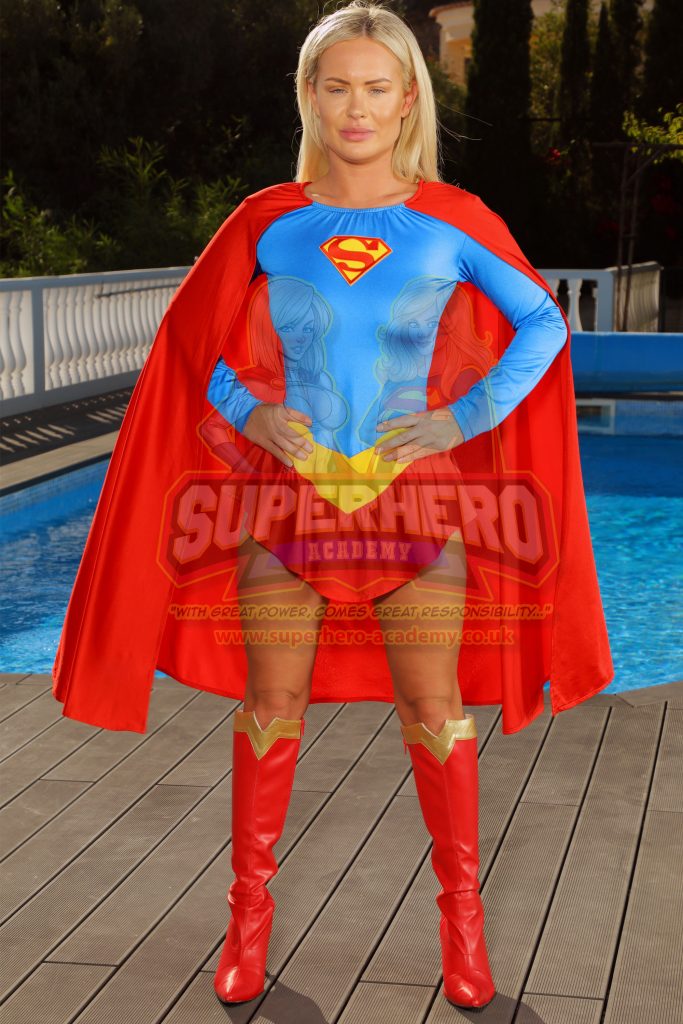 What do you think of the previews? Is this going to be a Day 1 buy for you? 🙂